We have created a mobile app that allows you to access the latest GDT Event results from the convenience of your phone.
How to download
Open this web-page on your mobile device and click on your relevant store below:
Android Play Store - GDT Results
Features included in the app
View the latest GDT Event results;
GDT Price Index
Key metrics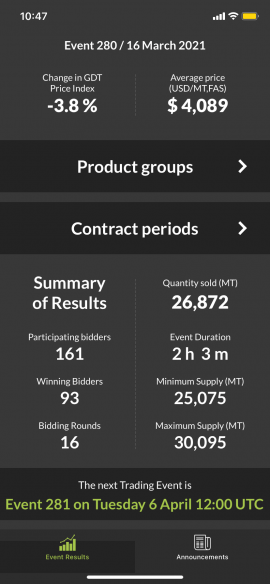 View the latest product results;
Overview of product groups
Click on a product for further details
View the latest results by contract period and announcement;
Latest results by contract period
Latest announcements
We hope you enjoy using our GDT Mobile App.
Please don't hesitate to contact us if you need assistance.