11 April 2023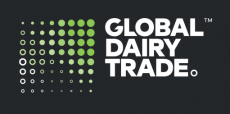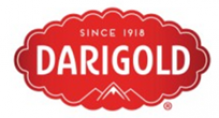 MEDIA RELEASE
Global Dairy Trade (GDT) is thrilled to announce that Darigold, Inc. has confirmed they will be offering skim milk powder (SMP) on GDT Events from June 2023, with the potential to add further products at a later stage.
One of the largest US dairy producers, Darigold produces a full line of dairy-based products for retail, foodservice, commodity and specialty markets. The 104-year-old US dairy co-operative processes about 10 billion pounds of milk annually (more than 4.5 billion kg of milk solids), sending upwards of 40% of its production to customers in 30+ foreign markets.
Darigold CEO Joe Coote said the Seattle-based co-op is looking to grow its domestic and global business. They are constructing a US$600 million (NZ$963 million) production facility to expand butter and powdered milk products, and expect to process an additional 8 million pounds (3.6 million kg) of milk per day when the new facility begins operations in 2024.
"Darigold has a goal to transform from being a leading domestic dairy producer in the United States, to being a top-tier global producer," Mr. Coote said. "We'll get there by producing high-quality dairy products, leveraging our proximity to global shipping infrastructure, offering a variety of value-added ingredients, and forming the right partnerships. Working with GDT expands our reach into more markets and to more customers, and is another step on this journey."
Global Dairy Trade was established in 2008, and Darigold's participation as a seller on Global Dairy Trade marks a further stage in the evolution of what is already the world's foremost online trading platform for dairy products.
Global Dairy Trade CEO Eric Hansen said Darigold would be the first seller on GDT Events since the new ownership structure was put in place in June last year, and represents a significant development for GDT in building traction in the US.
"We are thrilled to have Darigold join GDT as we want to build out the US export reference prices and this is another major step in that direction. This is right on strategy," Mr Hansen said.
The GDT Events auction service brings together buyers and sellers of globally traded dairy products from 60 countries to trade US$ 2-3 billion annually. This represents more than 600,000 metric tonnes of product each year, clearing more than 95% of the total quantity offered. GDT passed its 325th trading event in the first quarter of 2023.
Trading Events impartially balance supply and demand – both buyers and sellers can be confident they are transacting at independently established, market-based prices.
"In line with our three-year strategic plan, we are seeking new sellers from all global milk pools to provide our bidders with more choice and enable GDT to publish credible reference prices for more products and across more regions," Mr Hansen said.
In June 2022, Global Dairy Trade transitioned to a new ownership structure whereby the European Energy Exchange AG (EEX), Fonterra and New Zealand Exchange (NZX) each hold an equal one-third (33.33%) shareholding in GDT.
"The inclusion of EEX and NZX as equal shareholders, with their strong interests in dairy and established reputations as regulated exchanges, further enhances our credentials as an independent, neutral, and transparent price discovery platform. This strategic partnership has a shared vision to significantly grow the volume of physical and financial dairy trading. The inclusion of Darigold is a great strategic fit for both parties," Mr Hansen said.
- ENDS -
For further information, contact:
| | |
| --- | --- |
| Darigold | Global Dairy Trade |
| Chris Arnold | Jen O'Hara |
| Phone: +1 206-273-8408 | Phone: +64 27 705 2178 |
| Email: Chris.Arnold@darigold.com | |
About Darigold
Headquartered in Seattle, Darigold, Inc. is the marketing and processing subsidiary of Northwest Dairy Association (NDA), which is owned by more than 300 family-owned dairy farms in Washington, Oregon, Idaho, and Montana. Darigold handles approximately 10 billion pounds of milk annually. Darigold produces a full line of dairy-based products for retail, foodservice, commodity, and specialty markets, and is one of the largest U.S. dairy processors. Darigold, Inc. operates 11 plants throughout the Northwest, processing high-quality milk produced by NDA farm families, and satellite offices in Mexico City and Shanghai. For more information, visit darigold.com.
About Global Diary Trade
Global Dairy Trade (GDT) is the world leader in developing and operating dairy trading platforms, and actively supports the development of efficient dairy derivative trading. The GDT Events auction service is the world's pre-eminent price discovery platform for globally-traded dairy products, bringing together buyers and sellers of dairy ingredients from 60 countries to trade US$2-3 billion annually. GDT's credible, market-based reference prices play an important role in allowing buyers and sellers to trade with confidence in global and regional dairy markets. Data generated from the auction process is available through our GDT Insight subscription service to support the global dairy industry and associated financial trading.