Established in 1965, Solarec is the subsidiary of the Laiterie des Ardennes cooperative. We are proud to value and sell the milk from over 2 000 Belgian producers. The heart of our mission is: "We work hard to bring a better life to our farmers by offering the best of the milk to the world." We aim to be considered as the most reliable partner in the dairy industry by both our cooperators and our customers.
Each year, Solarec transforms 1.55 billion liters, which is converted into 110,000 tons of milk powders, 50,000 tons of butter, 190,000,000 liters of U.H.T. milk, and 32,000 tons of mozzarella.
Thanks to our modern and functional equipment based in 2 facilities in Belgium, SOLAREC supplies high-quality products in more than 80 countries worldwide.
For further information, visit our website www.solarec.be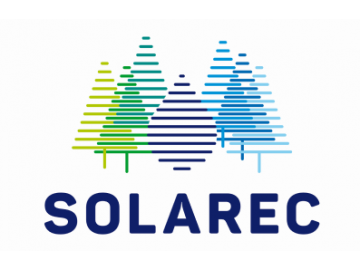 Visit: www.solarec.be
Contact: gdt@solarec.be